Job Introduction
Are you trying to break into the journalism industry?
Do you want to receive training in BBC Sport journalism essentials?
Do you want to meet some of our top journalists and creatives?
If the answer to any of the above is yes, then read on…
BBC Sport is on the lookout for the next generation of talented journalists who have a passion for news, storytelling and covering major sporting events.
This is an opportunity for you to equip yourself with the tools you need to succeed at this organisation and in the wider industry.
To be clear, this is not a job opportunity that we are offering but instead a programme of training and events over the summer to get you to the point where you can hit the ground running at the BBC when jobs do arise.
⚽ ⛸️
Role Responsibility
Here's what to expect:
Timed assessments to test your editorial judgement and creativity
Core BBC journalism training
Masterclasses with some of our most experienced journalists
Live real-time scenarios within different areas of sport
Bespoke workshops in how to produce content at the BBC
During some of the sessions, there will be a shortlisting process which means that not everyone will be on this programme for its entirety. There will be initial shortlisting on the back of the assessment and again after the real-time shifts.
Once the real-time shifts are completed and we have our final list of people, they will then go on to take part in bespoke workshops in the area of sport where they have shown great strength/passion.
They will then go straight into our freelance pool and will be put forward for any jobs at BBC Sport as and when they arise. The idea of this experience is to get those people ready for a successful career at the BBC!
Save the (provisional) dates
Please note that the below dates are not yet fixed and are subject to change, but it gives you an idea of timings
Timed assessment centre:
Where: Media City
Date and time: Tuesday, 21 June @ 18:00-21:00
Core BBC journalism training:
Where: Zoom
Date and time: Weekend at the beginning of July, hopefully 9&10 July (2 x five-hour sessions)
Masterclasses with some of our most experienced journalists and talent:
Where: Media City
When: Evening sessions from 18:00 - W/C 11 July
Live real-time shifts with different areas of sport:
Where: Media City
When: Day sessions - W/C 18 July
There are many areas of BBC Sport output, so here is an overview of where you could work:
News   ️
Responsible for covering all aspects of sports news content, domestically and internationally, including breaking news, interviews and features across all sports. This includes digital, TV and radio.
Live sport 
Producing content for our live teams across digital, TV and radio covering a range of sports and events including The Hundred, Wimbledon, the Commonwealth Games and Premier League football.
Social   
Responsible for authoring our social media accounts, posting on Twitter/Facebook/Instagram etc as BBC Sport.
Live streaming 
Working with our live streaming team, helping to broadcast some of our most exciting BBC Sport content such as the Olympics, FA Cup and esports.
Short form video  ️ 
Maximising use of BBC sports rights with highlights, clips, archive and creative treatments for publication on the BBC Sport website, iPlayer and Red Button, YouTube and social media accounts such as Instagram and TikTok.
5 live   
Producing radio content for 5 live sport – from covering the biggest sporting events with expert analysis and the best commentary teams to making bespoke magazine shows and award-winning podcasts
The Ideal Candidate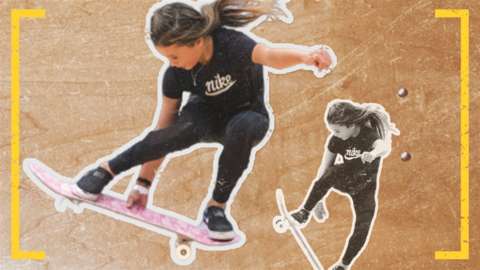 What are we looking for?
Candidates who are just starting out in their journalism career, with an NCTJ-accredited qualification
Having a passion for the stories that are generated by sport, not only by the stars but underserved members of society.
Possessing a good understanding of how to optimise storytelling for under 34s and the creation and production of digital and/or audio content that speaks to this audience.
Mindset is important: we want enthusiasm, ideas and creativity coupled with good communication and organisational skills.
You should be able to write quickly, accurately and succinctly as well as being able to find and generate stories.
We would also like to hear of any specialist sporting knowledge and interest.
A strong understanding of social media and how this can be used to promote content.
A sound understanding of video and radio production techniques.
The ability to build and maintain effective working relationships with a range of people.
Demonstrate a commitment to improving diversity in the BBC and understand how individual differences can benefit the workplace and output.
One final thing…
As part of your application, we'd like you to submit a video of no more than 60 seconds and answering the following question:
"What is missing from BBC Sport's output?" 
You'll also need to answer a few quick questions about you and submit your CV. 
About the Company
We don't focus simply on what we do – we also care how we do it. Our values and the way we behave are important to us. Please make sure you've read about our values and behaviours in the document attached below.
Diversity matters at the BBC. We have a working environment where we value and respect every individual's unique contribution, enabling all of our employees to thrive and achieve their full potential.
We want to attract the broadest range of talented people to be part of the BBC – whether that's to contribute to our programming or our wide range of non-production roles. The more diverse our workforce, the better able we are to respond to and reflect our audiences in all their diversity. 
We are committed to equality of opportunity and welcome applications from individuals, regardless of age, gender, ethnicity, disability, sexual orientation, gender identity, socio-economic background, religion and/or belief. We will consider flexible working requests for all roles, unless operational requirements prevent otherwise.
To find out more about Diversity and Inclusion at the BBC, please click here
Apply