Job Introduction
BBC Studios Natural History Unit produces the world's most iconic natural history programmes, such as Blue Planet II and Planet Earth II, which have been watched by more than a billion people globally. Ranging from technically challenging live shows and super-landmarks to long-running series and children's content, The Natural History Unit programmes include; Seven Worlds, One Planet presented by Sir David Attenborough, Primates, Earth's Tropical Islands, Dynasties, Blue Planet Live, Springwatch, Bears About the House, Andy's Aquatic Adventures and third-party commissions for Discovery, Apple, NBC, National Geographic and BBC America.
The Natural History Unit is part of BBC Studios, a subsidiary of the BBC, which develops, produces and distributes bold, British content, making over 2500 hours of content each year, operating in 22 markets globally and generating revenue of around £1.4bn.
Working as part of the Commercial and Business Development team, the Commercial & Business Development Assistant will support the delivery of the Natural History Unit's commercial strategy, working alongside the world-leading creatives and production teams in the fast-paced and exciting TV industry. The role reports to the Commercial & Business Development Manager and will support in evaluating, maximizing and realising the value of BBC Studios intellectual property.  This is an administrative function and to provide support for the deals negotiated and agreed in the business as well as diary management, database management and handling general commercial queries from across the business.
There has never been a more exciting time to be working in the NHU Commercial Team as the current global demand for high quality, thought-provoking Natural History programming is at its peak and is only becoming more popular given the growing range of content buyers and the increasing interest and concern for the environment, particularly among younger audiences.
The Commercial and Business Development Team is an important function within the NHU and is instrumental in overseeing the end-to-end development pipeline, ensuring that ideas developed are commissioned, funded (often via several international deals), contracted and progressed into full production so they can end up on our TV's. As well as leading strategy work for the Unit, the team works hand in hand with key stakeholders inside BBC Studios (legal, finance, production, comms) and holds strong external relationships to ensure the best terms and deals are negotiated for NHU's programmes globally.
Role Responsibility
Deal tracking - updating relevant records with up-to-date information on all content as well as negotiation/ co-production details
Deal contracting - supporting the team with deal administration; issuing/distributing contracts, inputting information into various databases and systems, and forecasting
Supporting the team with preparations for pre-market conferences by coordinating meetings and collating editorial information and Preparation and co-ordination of commercial events
Diary management/assistance  and travel arrangements for Senior Commercial and Business Development Manager (and other team members when required)
To build, maintain and manage first-class relationships with relevant stakeholders inside and outside of BBC Studios
Management and tracking of payment proposals and forecasts for all Natural History productions that are distributed by BBC Studios
Supporting the Senior/Commercial and Business Development Managers and Commercial and Business Development Executives by providing information, analysis, and processing return on investment data to be shared with the wider NHU
Organising and attending meetings with BBC Studios staff, taking minutes/notes/actions, and Assisting the team with Rights Archive deal administration and clip clearance requests
Deputising for the Commercial and Business Development Executive during periods of leave as required
Undertaking research projects on programme and market information if required by the Senior/Commercial and Business Development Managers
The Ideal Candidate
At BBC Studios, we seek people who are passionate about who we are and what we do.
An informed interest in and enthusiasm for Factual/Natural History content – and how it is financed and sold internationally
Fully developed IT skills, including proficiency in Word; Excel; Powerpoint; Outlook
Interpersonal skills: the ability to communicate confidently and clearly, both verbally and in writing, and Team working skills 
A highly organised and flexible approach to work, including the ability to prioritise workload and use initiative
Proactive individual with enthusiasm and appetite to excel in the role and assist in the Natural History Unit's ambitions for growth
Desirable
Knowledge of the BBC's structure, key issues, and objectives
Confident written English skills, experience reviewing and proofreading legal documents beneficial
Important: Part of the assessment process will include submitting a one-minute video about your interest in this role. You will have an alternative option if you are unable to submit a video.
#youmakethebbc
Package Description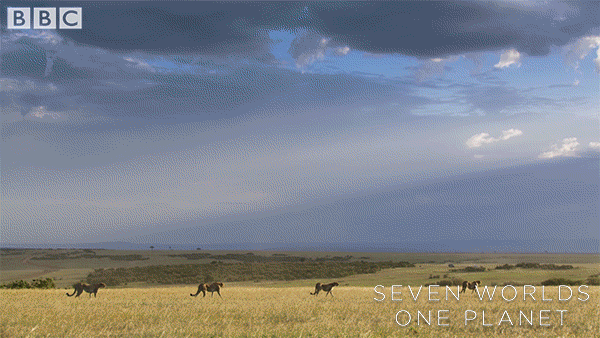 Band: B
Contract: 12 month attachment/FTC
Location: Bristol
We're happy to discuss flexible working.  Please indicate your choice under the flexible working question in the application.  There is no obligation to raise this at the application stage but if you wish to do so, you are welcome to.  Flexible working will be part of the discussion at offer stage.  
Excellent career progression – the BBC offers great opportunities for employees to seek new challenges and work in different areas of the organisation. 
Unrivalled training and development opportunities – our in-house Academy hosts a wide range of internal and external courses and certification. 
Benefits - We offer a competitive salary package, a flexible 35-hour working week for work-life balance and 26 days holiday with the option to buy an extra 5 days, a defined pension scheme and discounted dental, health care, gym and much more. (UK centric)
About the Company
The BBC is committed to building a culturally diverse workforce and therefore strongly encourages applications from under represented groups. We are committed to equality of opportunity and welcome applications from individuals, regardless of their background. We strive to be the best British content company in the world, attracting the best creative talents in the business, so that we can bring premium quality award-winning programmes, content and brands to the viewer no matter where they are.
The BBC Group has set out the first in a new series of bold steps to transform our programming and better represent the public we serve. We have the biggest financial investment to on-air inclusion in the industry, together with our existing commissioning budget, we are committed to throwing open our doors more widely than ever to diverse stories and diverse storytellers. Together with a diverse workforce we will accelerate the pace of change in increasing diversity and inclusion both on and off air
To find out more about Diversity and Inclusion at the BBC, please visit our website.
 
Apply