Please Note: The application deadline for this job has now passed.
Job Introduction
Yearly, we record profits in excess of £100 million. We therefore need brilliant business and finance brains on board. This means people who can support our overall strategy and implement best business practice, and those who have the financial accounting, reporting or control experience to know where every penny is and goes.
To support recent changes, we are seeking an experienced Commercial Finance Manager to join the team on a 12 month fixed term contract. Your background could be banking or another Commercial Finance team in industry, however the commercial aspect is key. Whatever your background, experience in leading/delivering commercial valuations and/or financial transaction experience are defining factors.
The Commercial Finance Manager is a key role working within the Global Commercial Finance team, reporting into the Head of Commercial Finance. The Commercial Finance team (3) reports into the CFO and plays a leading role in investment analysis, commercial deal support, M&A, financing and strategic reviews across the business.
Role Responsibility
Providing investment appraisal over investment initiatives and advising internal investment boards.
Performing analysis and supporting on M&A opportunities (investments and divestments), including the preparation of robust and informative valuation models.
Supporting strategic planning and transformation initiatives, including preparing consolidated financials and providing analysis and sensitivities into the business.
Support transaction execution including due diligence, working with external advisors where necessary.
Working with Company Secretarial to support the post-investment reviews process and assessing learnings to support future decision making.
Supporting cross-company analysis required for  horizontal operating boards
Prepare presentations, reports and financial analysis for Senior Management on an ad hoc basis in a clear and concise manner.
The Ideal Candidate
At BBC, we seek individuals who are passionate about who we are and what we do.
As a Commercial Finance Manager, you will ideally hold a professional accounting qualification and will possess an understanding of the Media Broadcast industry. As an accomplished expert in Commercial Finance, you have extensive experience in M&A deal management, with demonstrable technical knowledge in building valuation models and conducting investment appraisals. You'll have an eye for detail and will produce high quality and detailed analytics with ease. Experienced in fund raising/financing, you thrive at the challenges that come with conducting market research and due diligence, to assess any risk and assure the commercial value to stakeholders.
In addition to the technical aspect, you demonstrate key behaviours to support the objectives of the role. With a proactive nature and natural curiosity, forging professional relationships comes naturally to you. You are organised in your approach to your work, and conduct yourself in a proactive and confident, yet approachable manner. You pursue challenges with passion, assured in your skills and ability to communicate effectively with your colleagues and stakeholders. You enjoy a busy working environment, and deliver a flexible and conscientious approach to meeting challenging deadlines.
#youmakethebbc
Package Description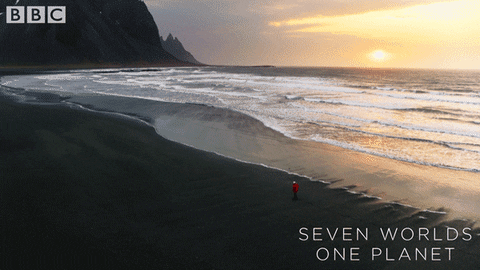 Band: E
Contract: 12 month maternity contract
Location: London
We are really proud to share that we are a Level 2 Disability Confident Employer and so if you require any reasonable adjustments in order to apply please do contact us on resourcing@bbc.co.uk with job reference in the subject.
Flexible / agile working -  opportunities across the business
Excellent career progression – the BBC offers great opportunities for employees to seek new challenges and work in different areas of the organisation.
Unrivalled training and development opportunities – our in-house Academy hosts a wide range of internal and external courses and certification.
Benefits- We offer a competitive salary package, a flexible 35-hour working week for work-life balance and 26 days (1 of which is a corporation day) with the option to buy an extra 5 days, a defined pension scheme and discounted dental, health care, gym and much more.
About the Company
The BBC is committed to building a culturally diverse workforce and therefore strongly encourages applications from under represented groups. We are committed to equality of opportunity and welcome applications from individuals, regardless of their background. We strive to be the best British content company in the world, attracting the best creative talents in the business, so that we can bring premium quality award-winning programmes, content and brands to the viewer no matter where they are.
The BBC Group has set out the first in a new series of bold steps to transform our programming and better represent the public we serve. We have the biggest financial investment to on-air inclusion in the industry, together with our existing commissioning budget, we are committed to throwing open our doors more widely than ever to diverse stories and diverse storytellers. Together with a diverse workforce we will accelerate the pace of change in increasing diversity and inclusion both on and off air
To find out more about Diversity and Inclusion at the BBC, please visit our website.