Job Introduction
BBC Studios is a global creative powerhouse for the development, production, and distribution of bold, British content. We produce over 2,500 hours of content per year, have offices in 22 markets globally, including seven production bases in the UK and production bases and partnerships in a further nine countries around the world. The business generates revenue of £1.4bn, returning around £200m profit to BBC Public Service each year. In the UK, BBC Studios enables audiences to enjoy their favourite BBC programmes and brands outside the licence fee-funded window on alternative platforms, through a range of partnerships, and in multiple formats, from products and magazines to events and experiences.
Do you love TV shows and are you interested in knowing who buys these TV shows and why?
Do you have a strategic mindset or are keen to get involved in strategic projects with a financial angle?
Do you have a financial background and would like to share and partner more with the commercial and strategic sides of the business?
Are you rigorous in your ways of working and looking to expand your career outside of finance whilst retaining and capitalising on your core financial and commercial analysis competencies?
We have a rare opportunity to join the Commercial Analysis and Intelligence team as a Content Intelligence Manager; this is a high-performing commercial management team within BBC Studios that aims to bring numbers to life through rigorous strategic and commercial analysis and great story-telling.
Our team partners primarily with the Content Sales business of BBC Studios and we aim to understand our customers (including supporting the establishment, tracking, and management of long-term strategic partnerships) as well as the beautiful TV shows that our customers love and buy (including understanding the types of shows our customers want and the returns these bring to BBC Studios).  The team's capabilities and influence extends across the whole of BBC Studios via our customer-centricity, with the aim of understanding and providing ongoing insight and intelligence of our largest global partners company-wide.
Role Responsibility
As the Content Intelligence Manager, you will be responsible for providing commercial analysis and deal-making support for co-production and upstream content sales deals.
Support the forming and execution of distribution/go-to-market strategies for major titles in the pipeline, including end2end profit assessment and tracking of the performance of these against the original distribution/go-to-market strategies.
Collaborating, informing, coordinating, validating, analysing, communicating, and stress-testing/reviewing commercial and strategic assumptions that feed the budgetary and long-range planning process.
Other ad-hoc commercial analyses and projects, including a full understanding of customer view and assisting in the building of KPI dashboards for BBCS largest global customers (cross line of business view).
The Ideal Candidate
At BBC Studios, we seek people who are passionate about who we are and what we do
You'll have forged your career in the creative industries, broadening your market knowledge and commercial acumen specifically in entertainment broadcast. You will have a thorough working knowledge of finance in a commercial business and be highly numerate and analytical.
Your collaborative approach across all functional teams affords you the ability to deliver against commercial objectives, whilst demonstrating a robust and methodical work ethic. With transparency and empathy, you'll create a shared understanding of global team objectives and requirements, encouraging the challenging of information and diversity of thought.
You'll deliver with a global mindset, acting for local and regional needs. Comfortable in the detail, you have a sense of accountability and ownership but can delegate as required. You'll be accomplished in business analytics and have an awareness of pricing modelling, effectively presenting findings relevant to your audiences.
#youmakethebbc
Package Description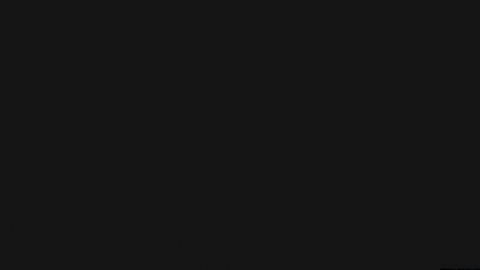 Band: E
Contract type: 12months attachment/FTC
Location: TVC, London W12
Working pattern: Hybrid working. (Home plus 2-3 days/week in the office)
We are really proud to share that we are a Level 2 Disability Confident Employer and so if you require any reasonable adjustments in order to apply please do contact us on resourcing@bbc.co.uk with the job reference in the subject. We advertise all our roles on Evenbreak, the specialist job board for disabled candidates
Flexible / agile working - opportunities across the business. We're happy to discuss a formal flexible working pattern. Please indicate your choice under the flexible working question in the application. There is no obligation to raise this at the application stage but if you wish to do so, you are welcome to. Flexible working will be part of the discussion at offer stage.
Excellent career progression – the BBC offers great opportunities for employees to seek new challenges and work in different areas of the organisation.
Unrivalled training and development opportunities – our in-house Academy hosts a wide range of internal and external courses and certification.
Benefits - We offer a competitive salary package, a flexible 35 hour working week for work-life balance and 26 days (plus an additional day which is a Corporation Day) with the option to buy an extra 5 days, a defined pension scheme and discounted dental, health care, gym and much more.
About the Company
The BBC is committed to building a culturally diverse workforce and therefore strongly encourages applications from under represented groups. We are committed to equality of opportunity and welcome applications from individuals, regardless of their background. We strive to be the best British content company in the world, attracting the best creative talents in the business, so that we can bring premium quality award-winning programmes, content and brands to the viewer no matter where they are.
The BBC Group has set out the first in a new series of bold steps to transform our programming and better represent the public we serve. We have the biggest financial investment to on-air inclusion in the industry, together with our existing commissioning budget, we are committed to throwing open our doors more widely than ever to diverse stories and diverse storytellers. Together with a diverse workforce we will accelerate the pace of change in increasing diversity and inclusion both on and off air
To find out more about Diversity and Inclusion at the BBC, please visit our website.
 
Apply