Job Introduction
A wholly-owned subsidiary of the BBC, BBC Studios is a global creative powerhouse for the development, production and distribution of bold, British content. We produce over 2,500 hours of content per year, have offices in 22 markets globally, including six production bases in the UK and production bases and partnerships in a further nine countries around the world. The business generates revenue of £1.4bn, returning around £200m profit to BBC Public Service each year. In the UK, BBC Studios enables audiences to enjoy their favourite BBC programmes and brands outside the licence fee-funded window on alternative platforms, through a range of partnerships, and in multiple formats, from products and magazines to events and experiences.
Our Customer Engagement teams purpose is to connect our customers to our Bold, British Creative content in the most efficient and effective way. Part of the Brands & Marketing division the team utilises a strong product and data focus to partner with the business to translate requirements to Technology and Product Owners who are responsible for delivering the change.
The Customer Product Manager leads the evolution and management of customer facing products: the International Content Platform 'ICP' (our customer screening platform) and BBC Studios Connect (our digital events platform).
Unlike a pure technology role, this Customer Product Manager provides technical and customer focused insight, collaborating closely with Technology, Content Sales and Content Partnerships to deliver a market leading 'always on' service to our customer base and best in class digital platform for customer facing events. This requires an analytical approach to ensure that both products constantly improve the service we offer and the data we can provide back to Global Distribution and our Production community.
Role Responsibility
Business stakeholder for the ICP roadmap, working closely with Technology to shape business requirements, prioritise the roadmap and support the product team to ensure they are appropriately resourced, budgeted and deliver to agreed timelines.
Work with the Content Planner to oversee the content pipeline (front + back catalogue) on the ICP to ensure it is driving customer engagement at critical points in the Content Sales cycle.
Business stakeholder for BBC Studios Connect, working closely with Technology to support delivery of the product roadmap. Responsible for building the technical events briefs to commission the Events team as required to support large scale events.
Design and implement optimized business processes through product development, shaping requirements around customer needs.
Lead the roll out and communications on processes changes relating to product improvements.
Data agent for customer data sets within ICP and Connect. Works closely with the Director of Customer Product and the data function to harvest, analyse and redistribute customer engagement information.
Overseeing the analytics workstream for ICP and Connect, utilising engagement data to drive decisions relating to Content Sales and Marketing activity and future product requirements.
The Ideal Candidate
At BBC Studios, we seek people who are passionate about who we are and what we do.
Experience derived within a global Commercial organisation, working across teams.
Cultural awareness is second nature, demonstrable investment in diversity of thought.
Strong product mindset, working iteratively to drive continuous product evolution with a customer/user focus.
Demonstrable experience of utilising data from owned platforms to inform and guide decision making and efficiency.
Proven experience in delivering successful complex projects including projects delivering changes in technology. 
Adaptable, able to respond flexibly to new challenges. Keen to seek out new ways of doing things.
Skilled communicator, able to adapt your style to suit the audience. Competent at delivering technical and non-technical information effectively.
#youmakethebbc
Package Description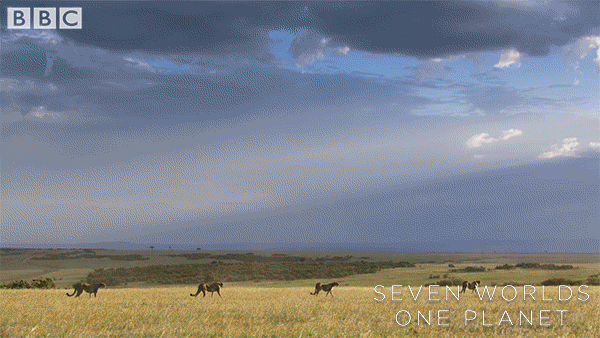 Band: D
Contract: Permanent
Location: London
We are really proud to share that we are a Level 2 Disability Confident Employer and so if you require any reasonable adjustments in order to apply please do contact us on resourcing@bbc.co.uk with the job reference in the subject.
Flexible / agile working -  opportunities across the business
Excellent career progression – the BBC offers great opportunities for employees to seek new challenges and work in different areas of the organisation.
Unrivalled training and development opportunities – our in-house Academy hosts a wide range of internal and external courses and certification.
Benefits- We offer a competitive salary package, a flexible 35-hour working week for work-life balance and 26 days (1 of which is a corporation day) with the option to buy an extra 5 days, a defined pension scheme and discounted dental, health care, gym and much more.
About the Company
The BBC is committed to building a culturally diverse workforce and therefore strongly encourages applications from under represented groups. We are committed to equality of opportunity and welcome applications from individuals, regardless of their background. We strive to be the best British content company in the world, attracting the best creative talents in the business, so that we can bring premium quality award-winning programmes, content and brands to the viewer no matter where they are.
The BBC Group has set out the first in a new series of bold steps to transform our programming and better represent the public we serve. We have the biggest financial investment to on-air inclusion in the industry, together with our existing commissioning budget, we are committed to throwing open our doors more widely than ever to diverse stories and diverse storytellers. Together with a diverse workforce we will accelerate the pace of change in increasing diversity and inclusion both on and off air
To find out more about Diversity and Inclusion at the BBC, please visit our website.
 
Apply