Job Introduction
BBC Studios is the most awarded Production Company and the biggest independent producer in the UK. Our award winning teams produce a wide breadth of content including (but certainly not limited to); Top Gear, Countryfile, The One Show, Dragon's Den, Strictly Come Dancing, Glastonbury, Children in Need, Comic Relief, Later…with Jools Holland,  Blue Planet II, Dynasties, Seven Worlds, The Watches, The Met: Policing London, Louis Theroux: Altered States, Health Check UK Live.
Working with the best British writers, directors and programme-makers, BBC Studios champions British creativity, crafting over 2500 hours of content every year through seven production bases in the UK and production bases and partnerships in a further nine countries around the world. And that's not all, we are a committed partner to the UK's thriving independent production community, as well as other broadcasters and digital platforms, delivering content that showcases the best of British talent, stamped with the hallmark of quality.
We are currently looking for a Diversity and Inclusion Specialist to work with the Production teams to focus on attraction of future talent on a 6 month FTC.
With our commitment to increase diversity, we are looking for someone to join the team to support our productions in their efforts.
Role Responsibility
The Diversity & Inclusion Specialist, reporting to Production Head of HR, will be responsible for driving initiatives for widening the network of talent connected to BBC Studios production.
The Talent team, which supports BBC Studios Productions, provides a top class search and outreach function for all the locations across the UK, working directly with programme makers to find & attract the best talent in the business. This role will support the team by ensuring opportunities to attract and seek off screen talent are utilised. 
In addition you will work alongside business Leads to support in subject matter expertise on all attraction aspects of diversity & inclusion. A key part of this role will be establishing relationships and form alliances with external counterparts and stakeholders to look for innovations and opportunities to form partnerships. We want you to work alongside the wider team to uncover opportunities and challenges to achieving the teams goals, focused on creating solutions to increase effectiveness of our approaches.
The Ideal Candidate
We are looking for people that are truly passionate about making positive changes
The skills and experience we are looking for are:
Working across D&I outreach and attraction from a TV Production background with an established network and contacts
Ability to develop meaningful relationships with key diverse media partners across the UK focusing on attraction initiatives / campaigns / events across Production
HR experience/background at the Specialist level within a D&I sphere
A self starter and deliverer, who is happy to work in ambiguity
Ability and willingness to challenge thinking and approaches to D&I activity, sometimes of senior leaders.
We'd love you to be part of our team, if this sounds like the job for you.
#youmakethebbc
Package Description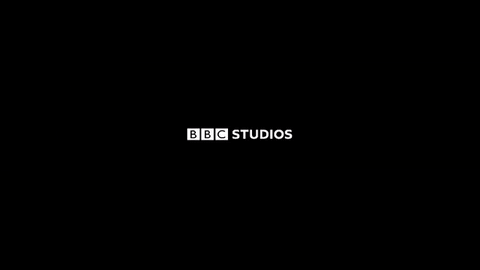 Band: D
Contract type: 6 momth FTC / attachment
Location: Flexible on UK location
We are really proud to share that we are a Level 2 Disability Confident Employer and so if you require any reasonable adjustments in order to apply please do contact us on resourcing@bbc.co.uk with ref: in the subject.
Flexible / agile working -  opportunities across the business
Excellent career progression – the BBC offers great opportunities for employees to seek new challenges and work in different areas of the organisation.
Unrivalled training and development opportunities – our in-house Academy hosts a wide range of internal and external courses and certification.
Benefits- We offer a competitive salary package, a flexible 35-hour working week for work-life balance and 26 days (1 of which is a corporation day) with the option to buy an extra 5 days, a defined pension scheme and discounted dental, health care, gym and much more.
About the Company
We don't focus simply on what we do – we also care how we do it. Our values and the way we behave are important to us. Please make sure you've read about our values and behaviours in the document attached below.
Diversity matters at the BBC. We have a working environment where we value and respect every individual's unique contribution, enabling all of our employees to thrive and achieve their full potential.
We want to attract the broadest range of talented people to be part of the BBC – whether that's to contribute to our programming or our wide range of non-production roles. The more diverse our workforce, the better able we are to respond to and reflect our audiences in all their diversity. 
We are committed to equality of opportunity and welcome applications from individuals, regardless of age, gender, ethnicity, disability, sexual orientation, gender identity, socio-economic background, religion and/or belief. We will consider flexible working requests for all roles, unless operational requirements prevent otherwise.
To find out more about Diversity and Inclusion at the BBC, please click here
Apply