Job Introduction
BBC Studios is a global creative powerhouse for the development, production, and distribution of bold, British content. We produce over 2,500 hours of content per year, have offices in 22 markets globally, including seven production bases in the UK and production bases and partnerships in a further nine countries around the world. The business generates revenue of £1.4bn, returning around £200m profit to BBC Public Service each year. In the UK, BBC Studios enables audiences to enjoy their favourite BBC programmes and brands outside the licence fee-funded window on alternative platforms, through a range of partnerships, and in multiple formats, from products and magazines to events and experiences.
The Head of Sales Operations is a unique role, acting as a pivotal conduit between multiple functions within the organisation required to deliver the strategic objectives and requirements of the global distribution team. You will oversee and champion the global distribution requirements, processes, and systems, working closely with all teams involved in securing deals from BLA, Rights, Sales, and Operations. 
The role will report to the Director of Content Sales and will be responsible for developing and championing the voice and requirements of the Global Sales team; encouraging capability, productivity, and efficiencies. You will have oversight of business operations and support the implementations of key initiatives across Sales, Brands, Marketing, BLA, Content, Operations, Technology, Insights, and HR. 
The Content Sales Headquarters is a division within Global Distribution that oversees the end-to-end Content Sales activity from investment through to revenue delivery.
Role Responsibility
The Head of Sales Operations will provide leadership and strategic direction, driving transformational programmes that deliver maximum value, quality, and efficiencies across the Global Distribution division. Substantially contributing to the productivity and growth of the business through proactive engagement with all key stakeholders. 
Develop the sales operations vision with a clear strategy for the key operating model choices to meet current and future business requirements and provide clear insight on where the business should focus its efforts to gain a strategic competitive advantage.
Establish sales operations best practices based on external benchmarking and a deep understanding of our competitor capabilities to create best-in-class processes. Specifically focusing on rights and availability processes, deal support, and sales and customer engagement required to secure revenues.
Drive the strategic technology development roadmap for Global Distribution with a clear understanding of how it fits within the overall End-to-End value chain.
Engage in regular stakeholder engagement with key Global Distribution Leadership team members to ensure that the day-to-day service performance meets the requirements of the business.
You'll be the main point of contact to support coordination and alignment for our Global Content sales business across anything to do with processes and delivery of content availability for sales and customers ahead of onward management by the Central Operations and Sales Delivery function. 
Optimise our capability to support customer conversations and negotiations by looking across our process, systems, and ways of working to ensure we remove duplication with an end-to-end view.
Ensure interfaces remain strong with all key stakeholders and provide clarity of the responsibilities and hand-offs across the sales operations process for all teams involved. 
Ensuring end-to-end functional processes are delivering to the business requirements and provide clear leadership and vision, defining success criteria for how to seamlessly operate and deliver a global sales operation function supporting deal-making; driving efficiencies and improvements for the global sales team.
Work with the regional distribution businesses, Central Operations, BLA, and Technology to improve the efficiency and effectiveness of our operational processes, proactively build, develop and implement new ways of working ensuring sales revenue are protected/grown, while clear effective governance is maintained.
Indirectly manage, lead, motivate, develop and manage the regional sales supports and rights management teams to help build a high calibre support network for sales, sharing common goals and objectives needed to deliver the required results.
The Ideal Candidate
At BBC Studios, we seek people who are passionate about who we are and what we do
Experience in sales operations on a global basis is essential. (media experience is desirable but not essential)
Experience in running global and operational processes whilst delivering changes at scale  
A strong commercial mindset with a focus on achieving targets and standards.
Strong bias for operational detail, but able to maintain the overall strategic perspective
Excellent commercial acumen in driving a target based, high-performance mindset
Clear track record of delivering commercial success ideally across a matrix managed/multi-product, and multi-channel media organisation
Strong communicator, with strong influencing skills  and excellent stakeholder engagement skills
A collaborative approach; Global mindset: thinking and acting for both local and global needs, ability to influence, accountability, and able to make tough decisions
Empowering of others; Creating shared understanding (being transparent) and professional credibility
#youmakethebbc
Package Description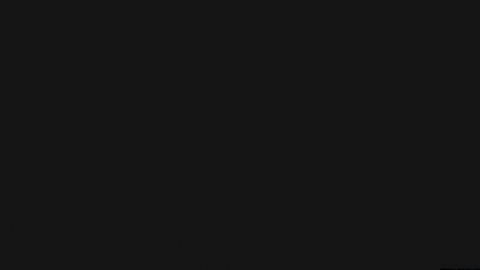 Band: F
Contract type: Permanent
Location: TVC, London W12
Working pattern: Hybrid working (Home and two/three days per week in the office)
We are really proud to share that we are a Level 2 Disability Confident Employer and so if you require any reasonable adjustments in order to apply please do contact us on resourcing@bbc.co.uk with the job reference in the subject. We advertise all our roles on Evenbreak, the specialist job board for disabled candidates
Flexible / agile working - opportunities across the business. We're happy to discuss a formal flexible working pattern. Please indicate your choice under the flexible working question in the application. There is no obligation to raise this at the application stage but if you wish to do so, you are welcome to. Flexible working will be part of the discussion at offer stage.
Excellent career progression – the BBC offers great opportunities for employees to seek new challenges and work in different areas of the organisation.
Unrivalled training and development opportunities – our in-house Academy hosts a wide range of internal and external courses and certification.
Benefits - We offer a competitive salary package, a flexible 35 hour working week for work-life balance and 26 days (plus an additional day which is a Corporation Day) with the option to buy an extra 5 days, a defined pension scheme and discounted dental, health care, gym and much more.
About the Company
The BBC is committed to building a culturally diverse workforce and therefore strongly encourages applications from under represented groups. We are committed to equality of opportunity and welcome applications from individuals, regardless of their background. We strive to be the best British content company in the world, attracting the best creative talents in the business, so that we can bring premium quality award-winning programmes, content and brands to the viewer no matter where they are.
The BBC Group has set out the first in a new series of bold steps to transform our programming and better represent the public we serve. We have the biggest financial investment to on-air inclusion in the industry, together with our existing commissioning budget, we are committed to throwing open our doors more widely than ever to diverse stories and diverse storytellers. Together with a diverse workforce we will accelerate the pace of change in increasing diversity and inclusion both on and off air
To find out more about Diversity and Inclusion at the BBC, please visit our website.
 
Apply