Please Note: The application deadline for this job has now passed.
Job Introduction
During your apprenticeship, you'll get:
A starting salary of £15,074
Pension, Life Assurance, Employee Assistance Programme; Remote GP; access to BBC Unmind and Occupational Health
A dedicated Scheme Specialist to help with your development
Access to our in-house Academy Training, which hosts a range of internal and external courses
Annual Leave, plus public holidays
At the end of your apprenticeship, you'll get:
A recognised Level 4 Media Production Coordinator apprenticeship from The Institute of Apprenticeships in Technical Education
A stepping stone to a career in the Creative industries
Role Responsibility
End to End Production: the key stages of the production process and the role of the Production Co-ordinator within each stage
Production Paperwork: how to create schedules, call sheets and daily reports for various different types of productions
Booking crew and facilities
Compliance, legal and financial regulations relating to production
How to create a budget and monitor expenditure
Preparing scripts and other production documentation
Copyright, clearances and licensing relating to productions
You are expected to be flexible and to carry out any other duties reasonably required by the placement employer.  You will have a placement base location; however, this is subject to change as placements are rotated through different Creative employers, benefiting from varied practical live experience.
You'll study for a Level 4 Media Production Coordinator qualification from The Institute of Apprenticeships in Technical Education. 
There are core modules and two Production options to reflect the varied roles that come under the Production Co-ordinator occupation in the Creative media industries.
These cover:
Option 1: Film, TV, Commercial, Short Form Radio and Audio Production – The Production Co-ordinator working as a member of the Production team will provide operational support to the Production Manager.
Option 2: Post, VFX/CG and Animation - The Production Coordinator or Junior Bookings Producer working in post-production, VFX/CG or Animation areas responsible for assisting their team with the day-to-day running of a single project or multiple projects.
Take a look at the job description attached to this advert for more details about the role.
The Ideal Candidate
To be eligible for this apprenticeship, you must:
Be aged 18 or over when the course starts in September 2022
Have a minimum GCSE or Grade qualifications in Maths and English at 9-to-4 (A-C) or equivalent.
You must not have a prior Media degree qualification
Have the right to work in the UK and been ordinarily resident in the UK, Ireland, or the European Economic Area (EEA) for at least the previous three years before the start of the apprenticeship. Or have obtained either pre-settled or settled status under the EU Settlement Scheme and have been ordinarily in the EEA, Gibraltar, or the UK for at least the previous three years before the start of the apprenticeship
Have a permanent base within the region as defined by the map shown below. You can also click here to open this map as a larger image.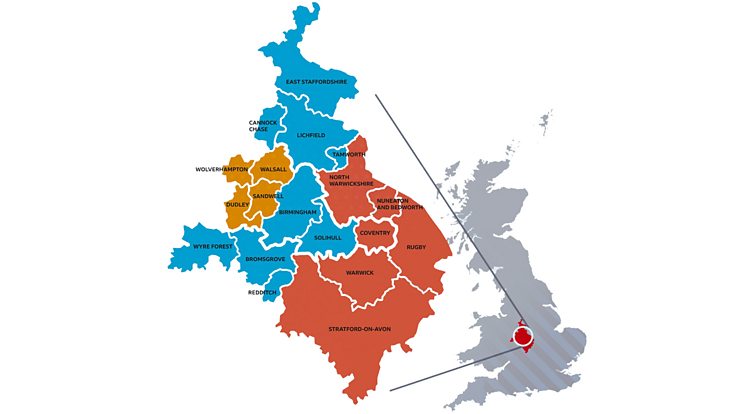 We'll ask you to give examples to show you're:
Good at communicating and working with different people at all levels
Think critically and creatively
A logical thinker and natural problem solver
Able to efficiently multitask and work under pressure
Value Diversity and Inclusion engaging respectfully with others, actively seeking and valuing different perspectives
Don't worry if you don't have an extensive CV. You can share examples of your passion for Production from anywhere. That might be other work experience, your time in education, personal projects or volunteering.
After the closing date, your application will be reviewed and if it demonstrates your passion for joining the scheme, you will be invited to complete an online assessment. If successful in this stage, you'll be invited to the final stage which is the Assessment Day.
If you'd like support with your application because you have a learning difficulty or disability, please email resourcing@bbc.co.uk. You'll also have the option to choose for your application to go into the Extend Hub when you apply.
We are a diversity champion and we promote a good working environment for all existing and potential staff ensuring equal treatment for all of our employees. We have formed a partnership with VERCIDA, the UK's largest diversity and inclusion focused careers site. All of our vacancies are also listed on VERCIDA. Click here to view our vacancies in an accessible format.  If you have a disability you will also have the option to go through our Extend Hub when you apply.
Package Description

Applications for this scheme will close on the 25th March at 23:59pm
This opportunity is available to those that live in the following areas: Black Country, Birmingham & Solihull and Coventry & Warwickshire. You can see a map of the eligible areas by clicking here. If you're based outside of this area, you will not be eligible for this scheme.
Applications are open. We encourage you to apply early as we receive an extremely high volume of applications for our roles every year and applications may close earlier than anticipated. Please apply early to avoid disappointment.
BBC Hub Apprentices undertake a blended work-based apprenticeship, made up of placements and off the job training on formally recognised apprenticeship standards. Placements will be with employers in the Creative and Digital sector.
An apprenticeship requires full commitment and discipline from the learner as alongside experiences and training, there is an expectation of wider self-learning and the requirement to meet learning objectives and deadlines as outlined by the apprentice standards. Apprentices must show their host employer(s) that they are dedicated to accomplishing the knowledge, skills and behaviour requirements outlined in their apprenticeship learning plan.
For anyone excited and eager to learn how ideas and stories get made into pieces of content for TV, radio, podcasts, digital and social media.
The Media Production Coordinator apprenticeship Level 4 could be a brilliant first step into your future career!
Start date: 19th September 2022  
Duration:  20 months fixed term contract
Salary: £15,074 plus benefits
Placement locations will make up the West Midlands to include: Black Country, Greater Birmingham & Solihull and Coventry & Warwickshire
About the Company
We don't focus simply on what we do – we also care how we do it. Our values and the way we behave are important to us.
Diversity matters at the BBC. We have a working environment where we value and respect every individual's unique contribution, enabling all of our employees to thrive and achieve their full potential.
We want to attract the broadest range of talented people to be part of the BBC – whether that's to contribute to our programming or our wide range of non-production roles. The more diverse our workforce, the better able we are to respond to and reflect our audiences in all their diversity. 
We are committed to equality of opportunity and welcome applications from individuals, regardless of age, gender, ethnicity, disability, sexual orientation, gender identity, socio-economic background, religion and/or belief. We will consider flexible working requests for all roles, unless operational requirements prevent otherwise.
To find out more about Diversity and Inclusion at the BBC, please click here