Please Note: The application deadline for this job has now passed.
Job Introduction
A wholly-owned commercial subsidiary of the BBC, BBC Studios is a global creative powerhouse for the development, production and distribution of bold, British content. We produce over 2,500 hours of content per year, have offices in 22 markets globally, including six production bases in the UK and production bases and partnerships in a further nine countries around the world. The business generates revenue of £1.4bn, returning around £200m profit to BBC Public Service each year. In the UK, BBC Studios enables audiences to enjoy their favourite BBC programmes and brands outside the licence fee-funded window on alternative platforms, through a range of partnerships, and in multiple formats, from products and magazines to events and experiences.
BBC Studios has regional offices located around the world including Johannesburg, Warsaw, Paris, and now Amsterdam. The newly opened Amsterdam office houses our Western Europe channels, creating several exciting roles within our programming and presentation department. You will have the opportunity to join our teams at the beginning of this exciting new chapter for BBC Studios.
We are seeking a Programming and Presentation Assistant to join our Channels team in our new Amsterdam office. The team delivers several BBC Channels, including BBC First Holland and BBC Brit Nordic, and are responsible for media planning, programme scheduling and presentation including on-air promotions, bumpers and adverts. This is a great development opportunity for someone with an interest in programming and channel management.
Role Responsibility
You will provide comprehensive administrative support for the Programming and Presentation/Media planning teams. Your responsibilities will range from administrative duties, team support, managing relationships and providing creative input.
It will be essential to maintain accurately detailed schedules within the channel management system (Zeus), and accurately inputting information from MS Excel. You will also be monitoring inventories & requirements, and maintaining competitor schedule information.
You will be responsible for ensuring programmes are accurately billed, versioned and logged within the channel management system. You will check and process programme and junction data for final transmission schedules as required, liaising closely with the Programming Manager and Presentation & Media Planners.
You will monitor programming quota requirements, ensuring that the team are on track to meet their commitments. You will build relationships across the business; working closely with internal stakeholders for information on programme rights, delivery, and duration.
You will assist in creating programme schedules and communicating these to key stakeholders e.g. marketing, operations, platforms and commercial partners. You will also draft presentation schedules and supporting the Presentation Planner in ensuring accurate promotional placement and commercial minutage.
The Ideal Candidate
At BBC Studios, we seek people who are passionate about who we are and what we do
You will have excellent accuracy and attention to detail, with experience in data management.
You will be highly organised with excellent workload prioritisation skills, and the ability to work under pressure whilst maintaining accuracy. 
Good knowledge of scheduling strategies and channel management systems (such as Zeus) will be desirable.
Awareness of media planning will be advantageous.
A passion for TV and knowledge of BBC content.
#youmakethebbc
Package Description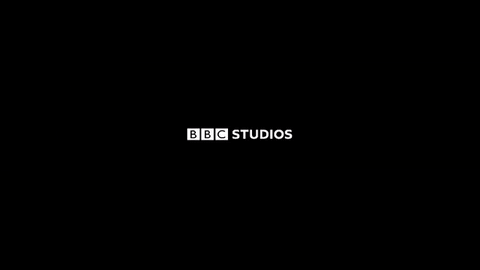 Band: B
Contract: Permanent
Location: Amsterdam
We're happy to discuss flexible working.  Please indicate your choice under the flexible working question in the application.  There is no obligation to raise this at the application stage but if you wish to do so, you are welcome to.  Flexible working will be part of the discussion at offer stage.  
Excellent career progression – the BBC offers great opportunities for employees to seek new challenges and work in different areas of the organisation. 
Unrivalled training and development opportunities – our in-house Academy hosts a wide range of internal and external courses and certification. 
Benefits -  We offer a competitive salary package, including 8% holiday allowance, 26 days annual leave, company pensions, health insurance, a flexible 35-hour working week for work-life balance, and much more.
About the Company
The BBC is committed to building a culturally diverse workforce and therefore strongly encourages applications from under represented groups. We are committed to equality of opportunity and welcome applications from individuals, regardless of their background. We strive to be the best British content company in the world, attracting the best creative talents in the business, so that we can bring premium quality award-winning programmes, content and brands to the viewer no matter where they are.
The BBC Group has set out the first in a new series of bold steps to transform our programming and better represent the public we serve. We have the biggest financial investment to on-air inclusion in the industry, together with our existing commissioning budget, we are committed to throwing open our doors more widely than ever to diverse stories and diverse storytellers. Together with a diverse workforce we will accelerate the pace of change in increasing diversity and inclusion both on and off air
To find out more about Diversity and Inclusion at the BBC, please visit our website.