Job Introduction
BBC Studios is a global creative powerhouse for the development, production, and distribution of bold, British content. We produce over 2,500 hours of content per year, have offices in 22 markets globally, including seven production bases in the UK and production bases and partnerships in a further nine countries around the world. The business generates revenue of £1.4bn, returning around £200m profit to BBC Public Service each year. In the UK, BBC Studios enables audiences to enjoy their favourite BBC programs and brands outside the licence fee-funded window on alternative platforms, through a range of partnerships, and in multiple formats, from products and magazines to events and experiences.
We have an opportunity for a Senior Compliance Advisor to join the Content Compliance team. The ambition for the role is to ensure better foresight of volumes of content passing through the Content Compliance team's workflows for all BBCS and UKTV services to better assist in resource planning and management within the team. This will involve working with key stakeholders to ensure that deadlines are understood, managed and that workflows are fit for purpose and optimised.
This is a trusted team at the heart of BBC Studios' content process, with the skills and tools to support the evolving needs of our global business. We work closely with our colleagues in channel teams, Acquisitions, Commissioning, Creative, Commercial, Marketing, Social Media, on-demand platform partners, as well as several key stakeholders in our workflow supply chain.
Role Responsibility
As the Senior Compliance Advisor, you will focus on two key areas: Planning and stakeholder management and media management.
The planning and stakeholder management will involve:
Working with fellow Seniors in the team to understand where operational support is needed to allow them and their cohorts to focus on their areas of expertise and not be mired by unnecessary operational tasks
Working with key stakeholders and suppliers to ensure operational processes are fit for purpose and how deadlines can be met; where improvements are identified then the role needs to work collaboratively with stakeholders to negotiate the best way to drive them forward
Help manage and support any subsequent process changes to processes to minimise disruption to business as usual working
Ensure the content compliance requirements resulting from the launch and onboarding of new services are supported and managed effectively and efficiently
Collaborate with service providers to better understand upcoming volumes, help identify peaks and troughs of new work volumes to aid in preparing for spikes; work with the Viewing Team on what can be processed and how long it will take
The media management element involves ensuring that inbound material passing through the compliance workflow arrives with the team by the agreed deadline and in agreed format;
Communicating impact to stakeholders where deadlines are not met; negotiating with suppliers and stakeholders when timelines are conflicted
Provide detailed reporting across all compliance functions to Senior Management as required.  This includes creating billing for internal & external jobs, turnaround times, and long-term planning
Maintain consistent compliance records to make ready decision-making audit trails 
Analyse work as it comes in, confer with the Viewing Team for compliance requirements, and assign to content areas when required eg. late delivering content
Build strong relationships with the Viewing Team and chair regular stand-ups to advise on upcoming work
You will also be responsible for managing some Media Management Advisors
The Ideal Candidate
At BBC Studios, we seek people who are passionate about who we are and what we do
To ensure your success in this role, you'll need to have a proven track record of media management; process change management, and inventory planning and management.
A pro-active problem solver who has the skills to collaborate and bring together teams with sometimes conflicting priorities. This role would be suited to someone who can negotiate and persuade in a positive manner.
You'll have the ability to manage high volumes of data and sources of information, distribute information, work to defined processes and tight deadlines; well-organised and able to plan work effectively, self-motivated and able to make sound judgements; a team player with excellent attention to detail.
#youmakethebbc
Package Description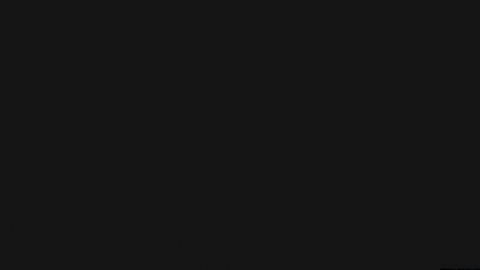 Band: D
Contract type: Permanent
Location: 10 Hammersmith Grove, London
Working pattern: Hybrid working. (Home plus office-based two/three days per week)
We are really proud to share that we are a Level 2 Disability Confident Employer and so if you require any reasonable adjustments in order to apply please do contact us on resourcing@bbc.co.uk with the job reference in the subject. We advertise all our roles on Evenbreak, the specialist job board for disabled candidates
Flexible / agile working - opportunities across the business. We're happy to discuss a formal flexible working pattern. Please indicate your choice under the flexible working question in the application. There is no obligation to raise this at the application stage but if you wish to do so, you are welcome to. Flexible working will be part of the discussion at offer stage.
Excellent career progression – the BBC offers great opportunities for employees to seek new challenges and work in different areas of the organisation.
Unrivalled training and development opportunities – our in-house Academy hosts a wide range of internal and external courses and certification.
Benefits - We offer a competitive salary package, a flexible 35 hour working week for work-life balance and 26 days (plus an additional day which is a Corporation Day) with the option to buy an extra 5 days, a defined pension scheme and discounted dental, health care, gym and much more.
About the Company
The BBC is committed to building a culturally diverse workforce and therefore strongly encourages applications from under represented groups. We are committed to equality of opportunity and welcome applications from individuals, regardless of their background. We strive to be the best British content company in the world, attracting the best creative talents in the business, so that we can bring premium quality award-winning programmes, content and brands to the viewer no matter where they are.
The BBC Group has set out the first in a new series of bold steps to transform our programming and better represent the public we serve. We have the biggest financial investment to on-air inclusion in the industry, together with our existing commissioning budget, we are committed to throwing open our doors more widely than ever to diverse stories and diverse storytellers. Together with a diverse workforce we will accelerate the pace of change in increasing diversity and inclusion both on and off air
To find out more about Diversity and Inclusion at the BBC, please visit our website.
 
Apply