Please Note: The application deadline for this job has now passed.
Job Introduction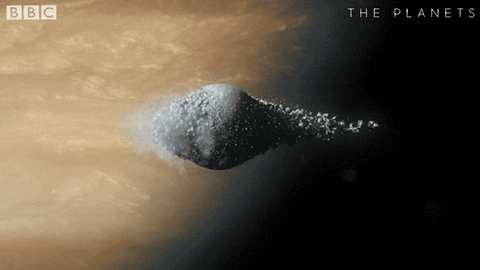 A wholly-owned commercial subsidiary of the BBC, BBC Studios is a global creative powerhouse for the development, production and distribution of bold, British content. We produce over 2,500 hours of content per year, have offices in 22 markets globally, including seven production bases in the UK and production bases and partnerships in a further nine countries around the world. The business generates revenue of £1.4bn, returning around £200m profit to BBC Public Service each year. In the UK, BBC Studios enables audiences to enjoy their favourite BBC programmes and brands outside the licence fee-funded window on alternative platforms, through a range of partnerships, and in multiple formats, from products and magazines to events and experiences.
The Senior Insights Executive is an exciting position embedded within our Global Research & Insight team. This team plays an essential role in driving the success of the BBC Studios vision, purpose and ambition. Knowing what great content looks like & how it makes our audience feel, no matter who and where they are underpins all of our main objectives.
As the Senior Insights Executive, you'll have a key focus on Science content across all mediums, while supporting the entire Unscripted Insight function to drive BBC Studios business success. You will also have the opportunity to lead on innovative projects that will frame our storytelling on key topics that will resonate with our audiences.
Role Responsibility
You will forge strong relationships with both our production community and other parts of BBC Studios including Unscripted Marketing and Digital Consumer Engagement. Work will be undertaken in close collaboration with other areas of Insight across BBC Studios including other members of the Global Insight Team, regional researchers, Content Planners, and PS Audiences teams.  
Success will be achieved by understanding and communicating changing viewing habits across the globe; by informing the development of titles at any given point across the full content life-cycle; by reporting back on title performance, and by helping BBC Studios sell such content around the globe.     
Your key focus will be on the Science genre acting as the main Insight point of contact for genre and development leads within this space. Proactively identify, execute insights projects that deliver relevant actionable insights, leveraging all forms of research methodologies for the Science genre leads.
You will also have the opportunity to contribute and help shape broader unscripted insight work and strategy utilising all data sets at a global level, including all forms of content performance measures, global ratings, global SVOD, social reporting, and other online behavioural data sets.
You'll keep track of wider industry trends and emerging competitors and articulate how and why these might affect BBC Studios business. A key responsibility in this space will also be to lead the BBC Studios Insight response to the broad topic of "Environmental Issues." Helping underline, "how can we understand the best ways to tell stories to best yield audience agency and positive behavioural change."
The Ideal Candidate
At BBC Studios we seek people who are passionate about who we are and what we do
You are the essential, trusted adviser in production on all things Insights  
Passionate for the content world including Science and the wider unscripted genre
Skilled in analysing research data to turn it into insights using multiple datasets in one narrative   
Builds and maintains excellent relationships with internal partners and the wider business  
Capable of multitasking, delivering at pace, working to tight deadlines, and managing key stakeholder relationships.  
Able to present sound and well-reasoned arguments to convince others  
Experience using Techedge or other global TV rating software  
Your opinion is valued and you are highly collaborative 
#youmakethebbc
***Interviews will be conducted in the week commencing 21st June 2021.
Package Description
Band: C
Contract: 12month attachment/FTC
Location: TVC, London W12
We are really proud to share that we are a Level 2 Disability Confident Employer and so if you require any reasonable adjustments in order to apply please do contact us on resourcing@bbc.co.uk with ref: [CH JOB REF] in the subject.
Flexible / agile working -  opportunities across the business
Excellent career progression – the BBC offers great opportunities for employees to seek new challenges and work in different areas of the organisation.
Unrivalled training and development opportunities – our in-house Academy hosts a wide range of internal and external courses and certification.
Benefits- We offer a competitive salary package, a flexible 35-hour working week for work-life balance and 26 days (1 of which is a corporation day) with the option to buy an extra 5 days, a defined pension scheme and discounted dental, health care, gym and much more.
About the Company
The BBC is committed to building a culturally diverse workforce and therefore strongly encourages applications from under represented groups. We are committed to equality of opportunity and welcome applications from individuals, regardless of their background. We strive to be the best British content company in the world, attracting the best creative talents in the business, so that we can bring premium quality award-winning programmes, content and brands to the viewer no matter where they are.
The BBC Group has set out the first in a new series of bold steps to transform our programming and better represent the public we serve. We have the biggest financial investment to on-air inclusion in the industry, together with our existing commissioning budget, we are committed to throwing open our doors more widely than ever to diverse stories and diverse storytellers. Together with a diverse workforce we will accelerate the pace of change in increasing diversity and inclusion both on and off air
To find out more about Diversity and Inclusion at the BBC, please visit our website.